Gain an advantage with customer service outsourcing
Strategic partner in BPO and customer service outsourcing.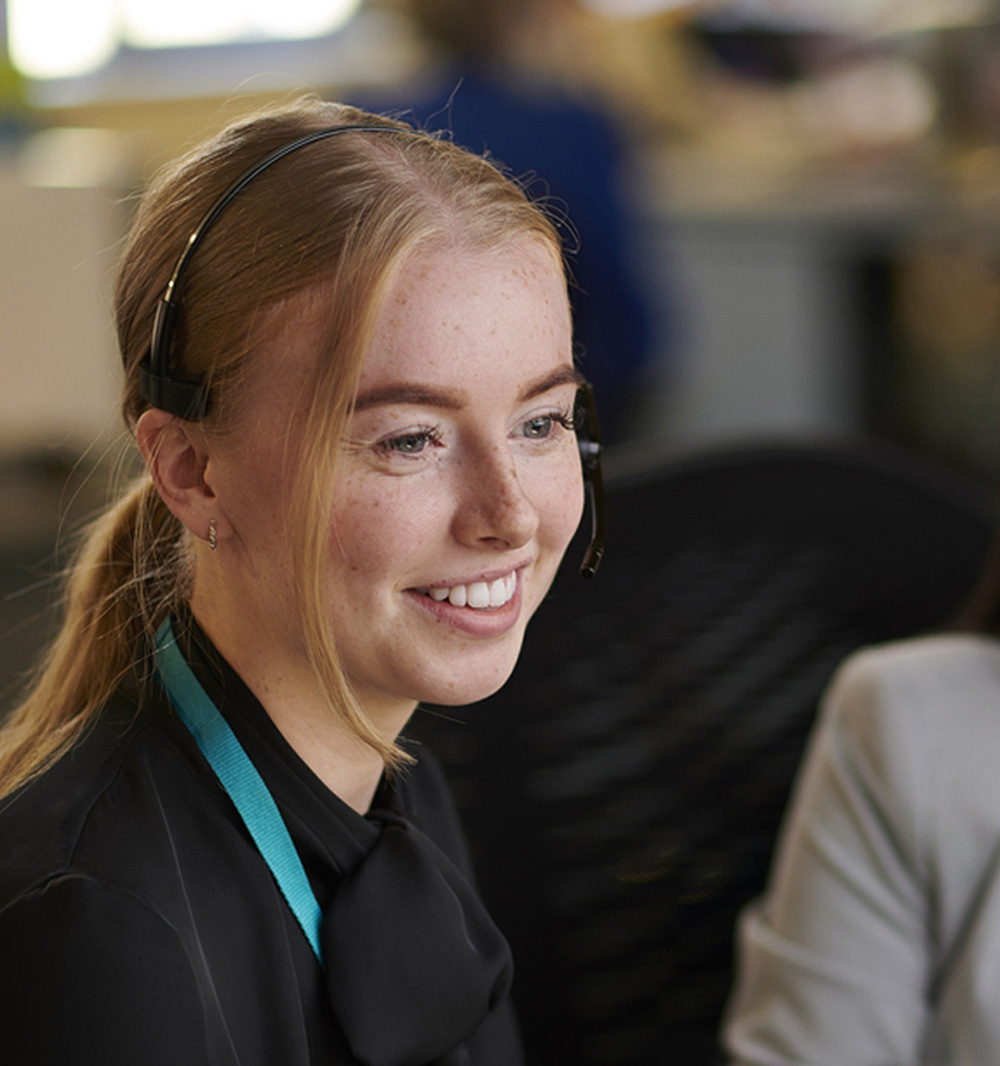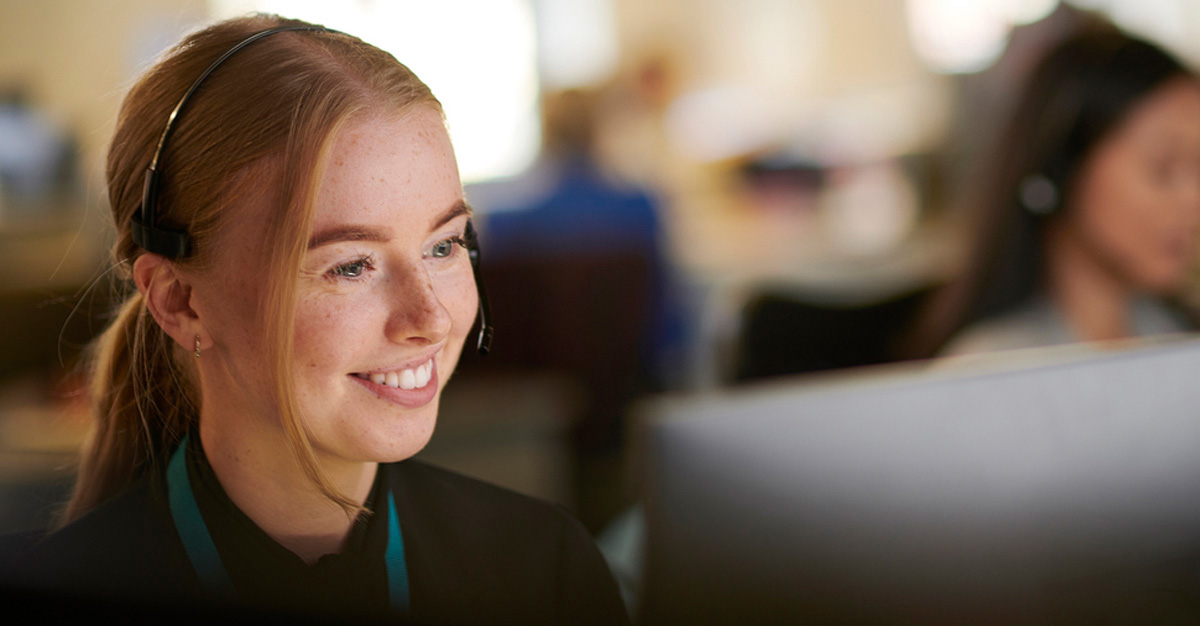 An important assignment
Your customers anticipate faster service across more channels than ever before – solve this by customer service outsourcing
Simultaneously, they are also more inclined to discontinue their association with you following a single unfavorable experience. Nordicom acts on your behalf, cultivating satisfied customers through genuine and skillful customer interactions across various communication channels. Our agents are driven, technologically equipped, and, most crucially, knowledgeable, making us a reliable ally for your outsourcing requirements. Our goal is to represent you as if you were doing it yourself. From the initial contact until customers become loyal and recurrent. We consider our mission fulfilled only when we see that customers are genuinely satisfied.
Our mission
Is your success
At Nordicom, our goal is to deliver an added value – each interaction
With a firm commitment and an insight into your customers expectations, we deliver both functionality and expertise that create new opportunities
Sectors we serve
We assist Nordic companies in expanding, enhancing customer retention, and capitalizing on emerging prospects by improving the quality of customer interactions.
How we work
It's very simple: Satisfied and happy employees create good and predictable results for our customers
Our organizational values
Putting our team in the spotlight. Our employees are our most valuable asset and our largest investment.
Diversity and inclusivity
Nordicom aims to establish an environment of equal opportunities where individual effort shapes the landscape.
Take part in the journey
Are you looking to kickstart your professional journey with a company that values your unique potential and provides the tools for your advancement? Learn about the Nordicom work experience and explore our current job opportunities.
Customer service outsourcing – why?
For businesses today, the question of outsourcing their customer service is more relevant than ever
According to PwC's Future of CX (Customer Experience) survey in 2018, 30% of customers are ready to leave a company after a single bad experience. It is crucial to understand why and how outsourcing customer service can contribute to increasing the number of positive customer experiences. Several major organizations have successfully implemented customer service outsourcing as a strategy to enhance their customer experiences. By collaborating with experienced outsourcing partners, companies can offer 24/7 support and quick solutions to their customers worldwide. This provides companies with the ability to scale their resources as needed and to focus on their core operations.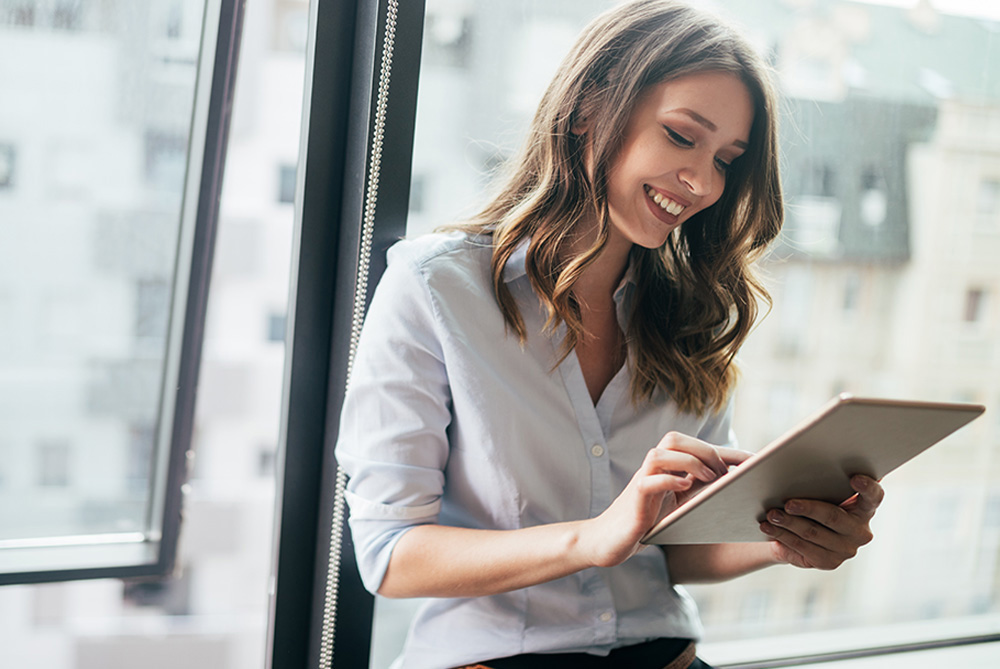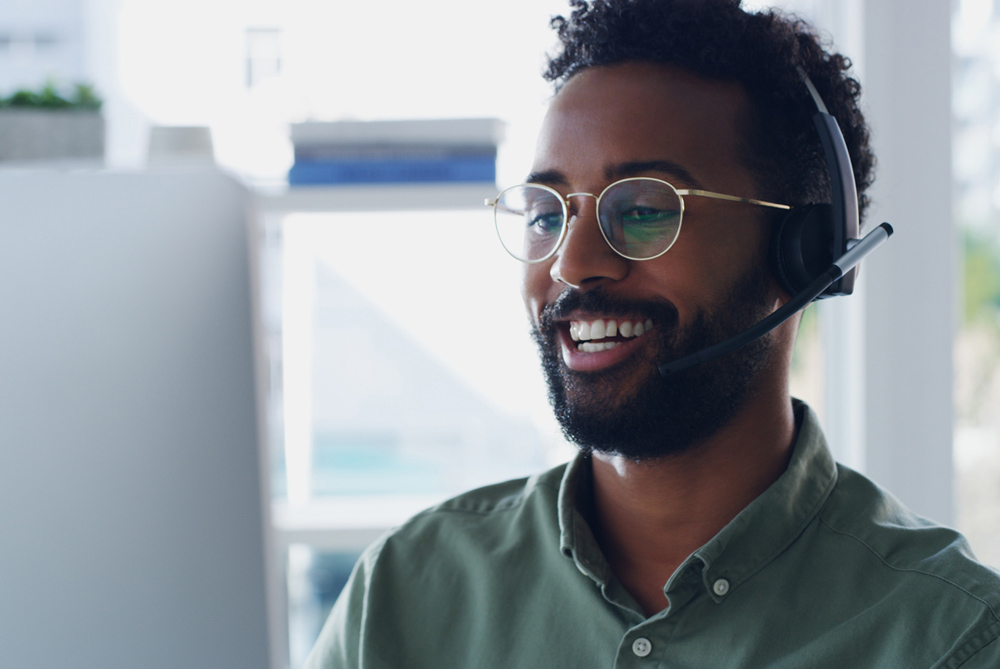 Analyze the current situation
Technological advancements have changed customer expectations and placed higher demands on customer service
Customers expect quick solutions and flawless service. At the same time, competition has increased, and companies must find ways to differentiate themselves and provide added value. In recent years, there has been a significant increase in customer demands regarding service quality. This has been driven by technological advancements and global competition. Companies must be prepared to meet these challenges by investing in technology and expertise that can meet the heightened expectations.
Customer service outsourcing as a competitive factor
In a world where products are often similar across companies, customer service becomes a critical competitive factor. Customers understand the importance of a superior experience and are willing to switch to companies that can deliver it. Companies that prioritize customer service in their operations can distinguish themselves from their competitors by offering an exceptional customer experience. This includes being responsive to customer needs, solving problems quickly, and providing personalized service. Investing in customer relationships can lead to long-term loyalty and increased sales.
What customers dislike
Understanding what customers dislike is crucial to improving the customer service experience. Surveys show that customers dislike waiting on hold, being transferred between different departments, unnecessary repetition, and insufficient knowledge among agents. According to a Zendesk study, the five most disliked factors are as follows:
Long wait times on hold: 70% of customers dislike spending too much time on hold.
Transfers between different departments: 63% find it frustrating to be bounced around without a resolution.
Unnecessary repetition: 55% dislike having to repeat their questions and issues.
Insufficient agent knowledge: 48% are dissatisfied when customer service agents lack the necessary knowledge to assist them.
Poor communication: 42% perceive customer service communication as unclear or ineffective.
The difference between good and bad experiences – CX is the core of customer service outsourcing
Understanding what defines a bad customer experience is key to avoiding it. According to studies, goodwill, empathy, and understanding from the company are most important to customers. A bad experience involves poor treatment and an unwillingness to resolve the issue. It also involves a lack of accessibility. A bad customer experience can be devastating for a company. Customers not only expect a solution to their problem but also a positive interaction. By investing in training and development of the customer service team, companies can minimize the risk of bad customer experiences. To create a positive customer experience, it is crucial to be responsive, empathetic, and willing to solve the customer's problems. Additionally, accessibility and effective communication are fundamental to avoiding bad experiences.
Troubleshooting and simplification of channels
Simplifying entry channels such as chat and social media is crucial for providing a smooth customer experience. Customer service must be seamless and not cumbersome to resolve the customer's issues. Simplifying communication channels is necessary to meet customer expectations for convenience and quick service. By offering multiple simple ways for customers to contact and interact with the company, businesses can increase customer satisfaction and reduce frustration. According to Harvard Business Review (source), customers generally prefer using digital channels such as chat management and email to contact customer service. Therefore, it is essential to simplify and streamline these channels to meet customer needs.
Integration of systems
Smooth integration of systems is necessary to avoid unnecessary stress for both agents and customers. Transitioning between different channels and departments must be seamless to create an efficient customer service experience. System integration is a critical aspect of customer service. Common systems and functions that need to interact include CRM (Customer Relationship Management) systems, case management systems, knowledge databases, and phone systems. By ensuring that different platforms and departments can communicate seamlessly, companies can deliver a consistent and efficient service. This is especially important when it comes to handling complex issues and meeting customer expectations for quick service. An integrated system environment reduces the risk of information gaps and mishandling of cases, which, in turn, enhances the customer experience.
Feedback from agents
Feedback from customer service agents is equally important as feedback from customers. Agents can provide valuable insights into how systems can be improved and how the work environment affects their performance. Listening to customer service staff is a crucial part of improving customer service. Agents have unique insights into customer needs and can identify issues that may go unnoticed. By creating a culture of open communication, companies can benefit from agents' experiences and improve their service. Regular meetings, call monitoring, and anonymous feedback can help identify challenges and implement improvements that benefit both agents and customers.
How we work with KPI's in customer service outsourcing
Establishing clear goals for how customer service should operate and linking them to measurable KPIs (Key Performance Indicators) is essential. Some of the most popular KPIs include:
Customer Satisfaction (CSAT): A percentage of satisfied customers after using customer service.
Net Promoter Score (NPS): A measurement of a customer's willingness to recommend the company to others.
First Call Resolution (FCR): The percentage of cases resolved on the first contact with customer service.
Average Response Time: The average time it takes to respond to customer inquiries.
Customer Lifetime Value (CLV): The total revenue a customer generates during their lifetime as a customer of the company.
Regarding target values, they vary depending on the industry and company, but as a guideline, many companies aim for a CSAT score above 80, an NPS score above 30, and an FCR of at least 70%. These figures typically indicate good customer service and a strong customer satisfaction rating.
Monitoring KPIs
After clear goals and KPIs have been established, it is important to regularly monitor and evaluate performance. This allows for assessing whether the set goals are being achieved and taking action if they are not. By continuously monitoring and analyzing KPIs, companies can identify areas that need improvement and the actions required to optimize the customer service outsourcing strategy. An example of this might be discovering that the First Call Resolution (FCR) is below the target and, in response, implementing more comprehensive training for customer service personnel to enhance their ability to resolve issues on the first contact.
Training and development of personnel
Competent and well-trained staff are crucial for delivering high-quality customer service. Companies must invest in the training and development of their customer service employees to ensure they have the skills and knowledge required to meet customer needs. This includes training in customer interaction, problem-solving, and the use of customer service tools. When outsourcing customer service to external partners, it is important to collaborate with them to ensure that their agents continually receive relevant training and improve their skill levels over time. Training and development are ongoing processes that enable customer service staff to stay updated on the company's products and services and improve their ability to engage with and assist customers effectively.
How customer service outsourcing can improve and enforce your brand strategy
Customer service is an integral part of the company's brand strategy and can influence how the company is perceived by customers. Creating a strong connection between customer service and the company's overall brand is crucial. It's about ensuring that customer service employees understand the company's values and goals and that they act in accordance with them in all interactions with customers. It is also important to communicate the company's commitment to customer service excellence to customers and make it a central part of the company's identity and brand promise.
Task automation
Automating routine tasks within customer service outsourcing can free up time and resources that can be used to focus on more complex and value-added tasks. By using chatbots, self-service systems, and automated handling of common issues, companies can increase efficiency and reduce response times. An important aspect of automation is identifying repetitive tasks that can be automated. For example, customers often have similar questions about products and services. By creating a comprehensive FAQ section on the company's website and using chatbots to answer common questions, customers can quickly find answers without needing to contact customer service. In this way, companies can reduce the workload on their agents and provide faster service to customers.
Continuous improvement and innovation in customer service outsourcing
A customer service strategy must never stagnate. Companies must continually strive to improve and innovate their customer service to meet changing customer needs and technological advancements. Creating a culture of continuous improvement and being open to new ideas and innovations is crucial for long-term success in customer service. It is important to regularly evaluate customer service processes and technology to identify opportunities for streamlining or improvement. By being proactive and adaptable, companies can continue to deliver a superior customer experience and stay ahead of the competition.